In our previous blog, "Reasons to outsource", we talked about the benefits of outsourcing for companies, but it is generally believed that these benefits apply only for large companies, which is not the case. In this week's blog, we highlight the benefits for SMALL and MEDIUM-SIZED companies.
In small and medium-sized companies there are expenses that cannot be skimped if you want to grow, and one of these expenses is outsourcing or subcontracting.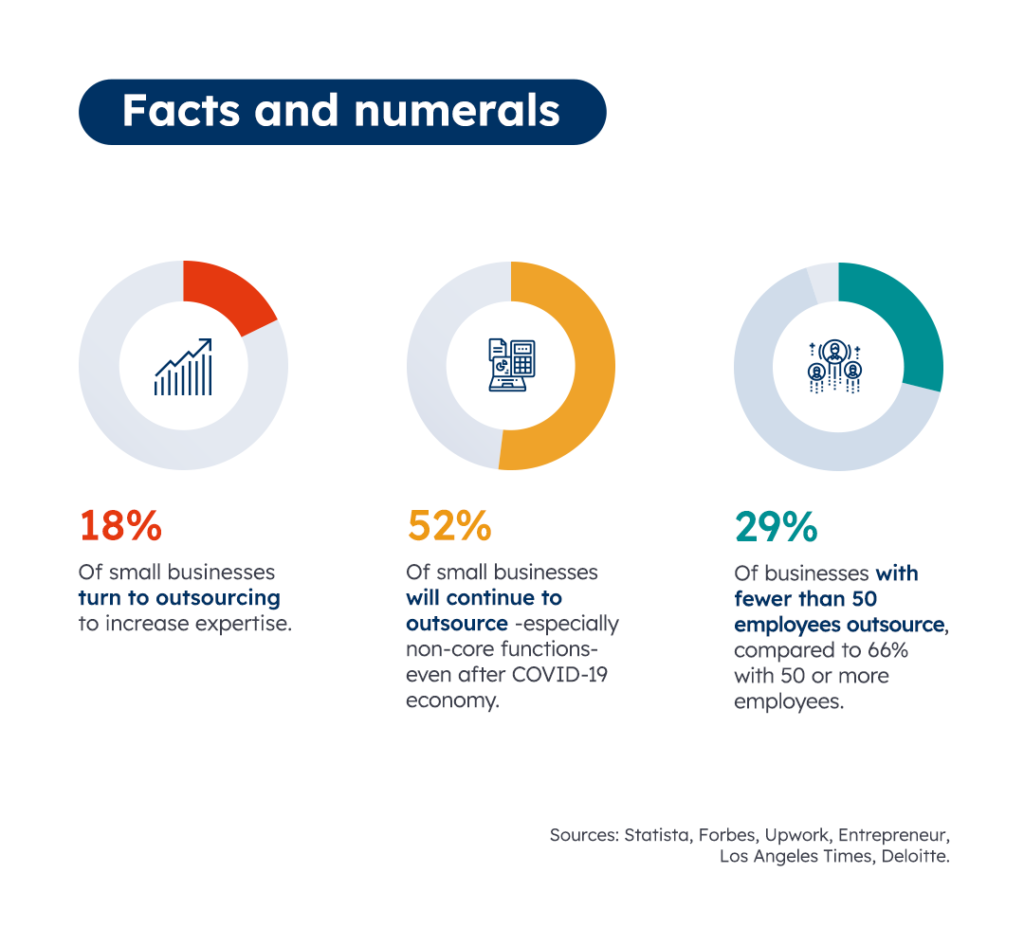 What you should know
First-time outsourcing companies often assume that external employees must adapt to the culture of the company, but this is far from the truth. It must be mutual: the two businesses must work together to generate added value.
Know your final consumer
Outsourcing is a reality in the business world, but it can -sometimes- be viewed with a certain stigma. The vast majority of people have no problem with non-core business processes being delegated, but it is always good to know the sentiment of the final consumers. Outsourcing helps small businesses prosper, create jobs, and prevent certain expenses from falling onto the consumer.
Basics of a successful outsourcing
One of the main reasons outsourcing fails is the lack of connection and fit between the objectives of both businesses. There are businesses that do not even have their objectives well-defined, and their only goal is to reduce expenses, which limits the potential benefits of outsourcing.
Will outsourcing contribute to achieve your business objectives?
There's no magic formula but, with the right strategy, small and medium-sized businesses can effectively reduce risks, increase the possibilities of income and improve the quality of services/products.
Tactical: It outsources non-core functions. It is typically implemented to reduce costs.
Strategic: It's considered an alliance between the company that delegates functions and the one that outsources, with the intention of improving services.
These are the types of outsourcing that you can find in both tactical and strategic: Professional outsourcing, IT outsourcing, Manufacturing outsourcing, Project  outsourcing Process outsourcing, Operational outsourcing.